12 Key Concepts to Carry into 2012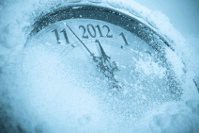 As the curtain to 2011 draws to a close, we thought we'd offer up 12 big trends we believe will carry over into the New Year. Many of these have been percolating for some time and represent paradigm shifts in culture as well as in business that we now see expanding in influence beyond the scope of 2012. In general, how Americans eat has dramatically changed and will continue to change, which in and of itself should be enough to make anyone working in or connected to the food industry take a moment to pause and consider.

Changing Food Culture—Meal Fragmentation: Unlike 50 years ago when primarily mothers dictated norms within the home, today's households are run as loose democracies where, if they are present, children have an equal say in many household concerns—chief among them, what, where and when the family should eat.


All By Myself—Eating Alone: 44% of adult eating happens alone, with nobody else—friend or family member—present. Many CPG companies continue to market to family occasions, all but ignoring the vast number of adults who are increasingly eating alone, especially meals alone.
Read the rest of the article…

Share:
Comment:

(229)
Mapping the Pathways to Purchase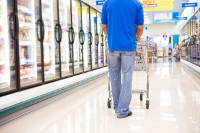 Getting Ready to Launch—New Study—Get in on Special Year-End Discount
Shopping has become increasingly complex. There can be no denying that fundamental shifts are taking place across the shopping landscape. While today's consumers are faced with more product and brand choices, channel options and economic pressures than ever before, today's shoppers are also much savvier than anytime in modern shopping history.

The marketplace is overrun with data that says what passes through cash registers, but nothing that really explains why shoppers do what they do. Important things happen in-store at point of sale, but we also know that there is a vast world beyond it that has tremendous influence on shopping and purchase behaviors. Consequently, the need to understand how people really shop has never been greater.

To provide a deeper understanding of the drivers that lead to purchase and repeat purchase (e.g., return trips to the store), Hartman Group is launching a new syndicated study, Shopper Topography: Mapping the Opportunity Spaces Along the Pathways to Purchase. This study incorporates what happens beyond the retail space, the critical pre- and post-shopping elements of shopping behaviors, to deliver actionable recommendations on ways to reach shoppers along the path to purchase.

Read the rest of the article

Share:
Comment:

(372)
Consumer Insights



Our human-centric approach that dissects consumer and shopper culture to reveal breakthrough insights:
Hartman Research

Experience Strategy + Design



A new way to approach design, be it brand, product, packaging or retail space:
Hartman InVerse

Growth Strategies



Helping food and beverage clients align their food portfolios to real consumer demand, existing and emerging:
Hartman Consulting
UNSUBSCRIBE | FORWARD EMAIL | ARCHIVES | FEEDBACK | CONNECT WITH US
THG respects your right to privacy. We do not rent, sell or exchange email addresses. You are subscribed using the following email address: sample@tailoredmail.com. If you wish to change your selections or unsubscribe, click above.

WRITE US: Hartman Group, Inc, 3150 Richards Road, Ste 200, Bellevue, WA 98005