The Online Grocery Opportunity

Due to the 4th of July holiday, there is no new Hartbeat this week, so here's "The Online Grocery Opportunity" white paper in case you missed it the first time.

From FreshDirect to Walmart, consumers now have more options open to them to fill their every need for foods and beverages -- and shop without stepping foot inside a grocery store. The world of online grocery retailing has risen from the ashes of the dot.com-bust era, when the darlings of the fledgling Internet food retailing industry, Webvan and HomeGrocer.com, flamed out.

Whether simply browsing the Internet for meal and recipe ideas or undertaking a major grocery shop, the fit between in-home, mobile behaviors and the relatively complex task of in-store grocery shopping has increasingly developed positive synergies with today's online grocery business models.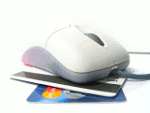 Online grocery retailing isn't perfect. Just as with shopping in a brick & mortar environment, the online shopping experience comes with its own set of pros and cons. With online shopping, there are no lines at the checkout to contend with and consumers can browse, compare and buy anytime, from anywhere. Shoppers, however, can't pick and choose items or pay with cash and they have to wait for scheduled deliveries.

So, while online grocery may seem in its infancy compared with the more grown-up durable consumer goods categories that were the boon of e-commerce success, it is a sales channel ripe with opportunity. According to Nielson, annual online sales for consumer packaged goods (CPGs) are expected to double from $12 billion in 2010 to $25 billion by 2014.

Our white paper, The Online Grocery Opportunity, describes the range of online grocery operations today and highlights opportunities for both physical and virtual retailers to market themselves more effectively to changing shoppers by focusing on digital and related food experiences.


Read more and download the white paper »


Share:
Comment:

Social Technology Changes Food Shopping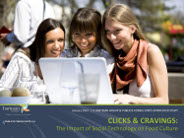 Social media changes food culture by influencing how consumers think about, talk about and experience food. With the clicks of our fingers, social media alters the entire life cycle of a meal from planning, to buying, to cooking, to eating. As consumers use social media to discover, learn, and share information about food, they quickly become more active participants in food culture.

Clicks & Cravings is the result of an in-depth qualitative and quantitative exploration of social technology's impact on food choices. In addition to providing insights into social media use, how information is acquired and shared online, the culture of food, brand relationships and lifestyles in the digital age, the report provides strategic recommendations on how companies can leverage social media to build meaningful and profitable relationships with consumers.


Click here to download the executive summary and to order your copy of the report


Share:
Comment:

Custom Research



Our human-centric approach that dissects consumer and shopper culture to reveal breakthrough insights:
Hartman Research

Worldview Capabilities



Your Passport to Global Insights, Strategic Planning and Innovation:
Hartman Worldview

Growth Strategies



Helping food and beverage clients align their food portfolios to real consumer demand, existing and emerging:
Hartman Strategy
UNSUBSCRIBE | FORWARD EMAIL | ARCHIVES | FEEDBACK | CONNECT WITH US
The Hartman Group respects your right to privacy. We do not rent, sell or exchange email addresses. You are subscribed using the following email address: jnufer@nufermr.com. If you wish to change your selections or unsubscribe, click above.

WRITE US: The Hartman Group, Inc, 3150 Richards Road, Ste 200, Bellevue, WA 98005